Paris Saint-Germain move one step closer towards securing the Ligue 1 title thanks to a narrow 2-1 victory over arch-rivals Marseille on Sunday. The win helps them extend their advantage to 15 points at the top of the table, with just six games remaining until the end of the season.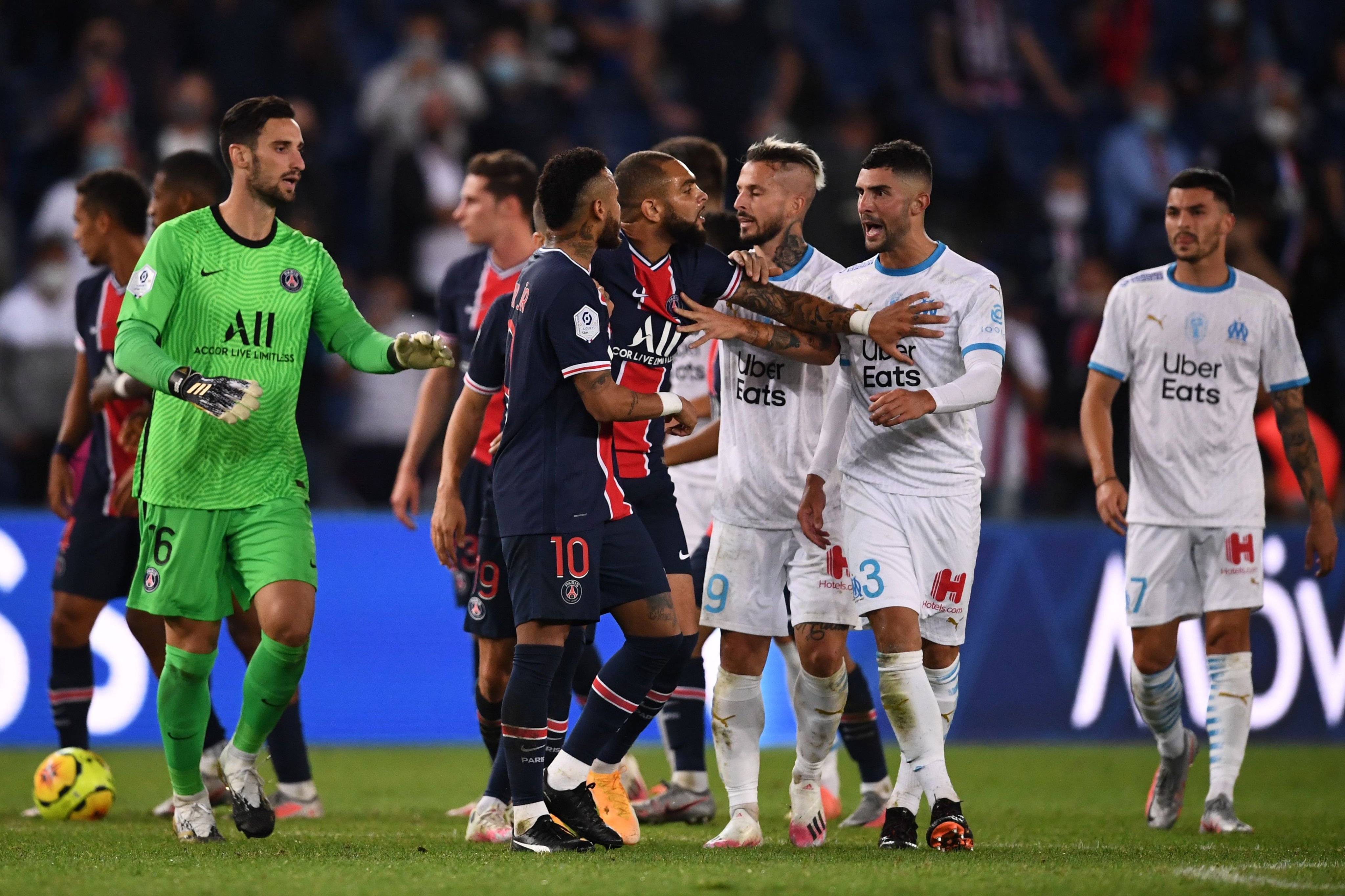 Gianluigi Donnarumma: 5/10
Gianluigi Donnarumma had a disastrous game in between the sticks for PSG.
Achraf Hakimi: 6/10
Achraf Hakimi wasn't at his usual best in the right-back position.
Marquinhos: 7.5/10
Marquinhos replaced Sergio Ramos at the heart of the PSG backline. He didn't disappoint either, producing a hard-working display.
Presnel Kimpembe: 6.5/10
Presnel Kimpembe didn't have a bad game either despite the PSG defence struggling to deal with the Marseille attack on a few occasions.
Nuno Mendes: 7/10
Nuno Mendes fared well at times with his attacking forays down the flanks. He notably created the goal for Messi in the second half, but it was ruled out due to offside.
Danilo Pereira: 6.5/10
It wasn't the best of performances from Danilo Pereira.
Marco Verratti was the main spark in the PSG midfield.
Idrissa Gueye: 6.5/10
Idrissa Gueye was nowhere near as impressive as Verratti. But the former Evertonian was quite useful in the second line of press.
Lionel Messi: 7/10
Lionel Messi was the main creative asset for PSG in this game. The Argentine looked dangerous with his movements in and around the final third, with the attacker linking up extremely well with the likes of Verratti, Mbappe and Neymar.
Kylian Mbappe: 6.5/10
Kylian Mbappe had a slightly underwhelming evening against Marseille. He was caught offside time and time again and was unable to deliver the end product in front of goal.
Neymar: 8.5/10
Neymar was arguably the best performer in this game for PSG. The Brazilian looked dangerous right from the beginning, linking up well with Messi, Mbappe and Verratti.